TEADAL participates at TRUSTEE project Workshop "Co-Designing Data Spaces: Empowering Usability"
On 9th of March 2023, TEADAL participated in the first workshop organized by the TRUSTEE project "Co-Designing Data Spaces: Empowering Usability". The TRUSTEE project is one of the Horizon Europe projects funded under the same call as TEADAL, the HORIZON-CL4-2021-DATA-01.
The "hybrid" workshop was organized during TRUSTEE project's first face-to-face meeting at Bucharest Romania and TEADAL was invited to participate and contribute in the workshop.

From TEADAL, Prof. Pierluigi Plebani, POLIMI, the scientific coordinator of the project gave a brief overview of TEADAL followed by Alessio Carenini, CEFRIEL, who presented TEADAL's pilots and their requirements. TEADAL pilots comprise domains where achieving data sovereignty implies addressing very specific topics. Managing GDPR consent enables executing clinical studies over data provided by several hospitals. Enforcing diverse (and possibly conflicting) business policies will be the key to implement public-private ecosystems tailored to environmental analysis, and to let competing vineyard owners selectively exchange data to improve production. Federating multiple data lakes will also enable public transport companies to contribute their data to National Access Points as mandated by EU regulations (ITS Directive 2010/40/EU) and to consume available data to improve their quality of service. The slides from TEADAL are available here below: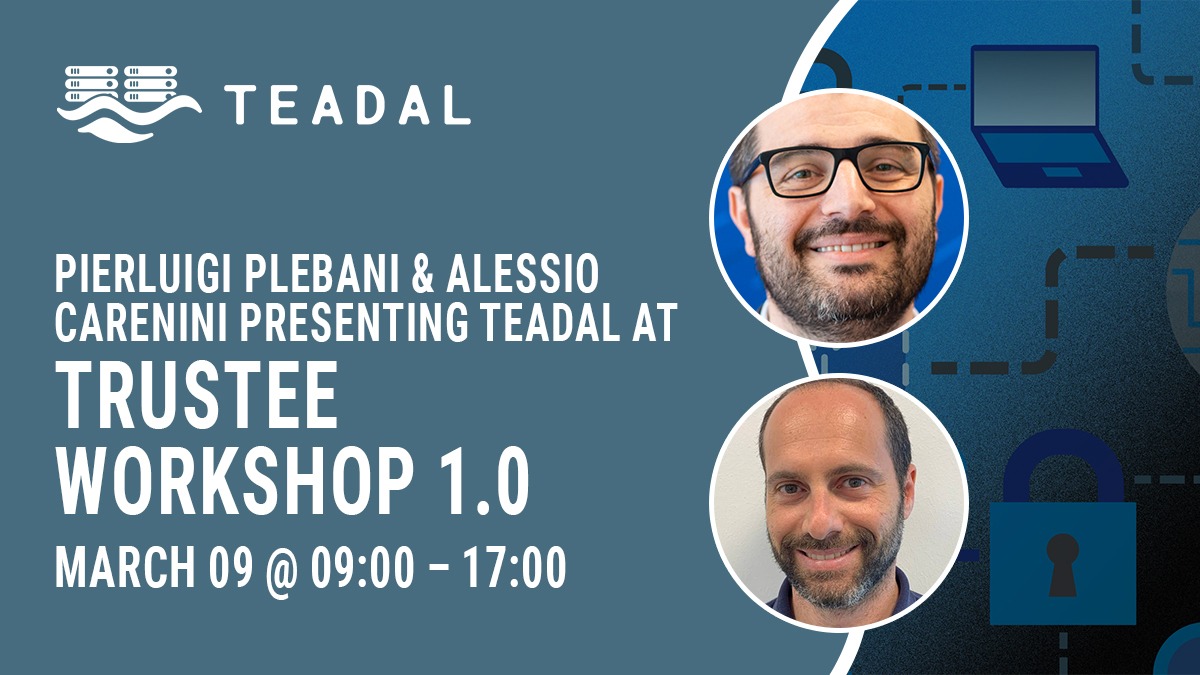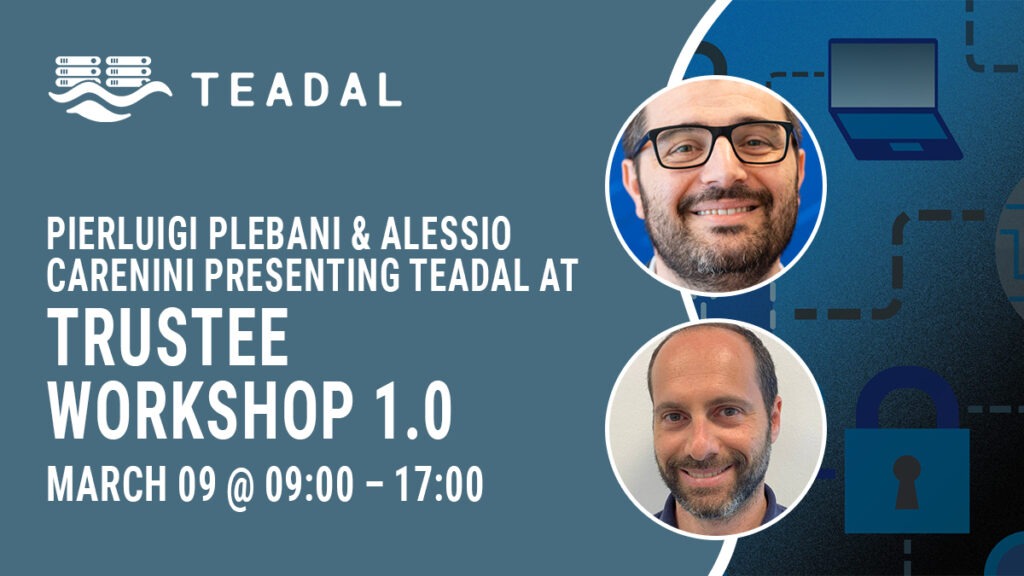 The overall objectives of the workshop were:
To present the personas and user-centered requirements for cross-validation and co-design
To elicit proposals for use case implementations on how multidisciplinary data sharing could be beneficial
To learn about the operating models and capabilities of data utilization
To perform a secondary data use exercise by using questions from the TRUSTEE Use Case Definition Survey
To discuss risks and opportunities attached to data spaces regarding the current state of art
To obtain additional ideas about how to address various legal and socio-ethical requirements from the current and upcoming legislation in the data spaces environment
To exchange experiences and knowledge capacity with other existing data spaces in respect to sustainability issues concerning the maintenance of such spaces outside research projects beyond their lifecycle
To discuss the challenges and risks of creating and orchestrating open and dynamic datasets for continual Federated Learning tasks
TEADAL's and TRUSTEE's technical partners collaborate and are aligned with each other about the technical advancements and overlaps, as well as echoing the dissemination activities in order to have a larger outreach.